In Sweden we have a special privilege called the Right to public access. It gives you the right to enjoy nature without permission from the land owner and is a unique possibility to move freely in nature. You use this right when you take a walk in the forest, when you are out canoeing or when you sit down on a rock and philosophize.
It is important though, that we use nature in a responsible way and show respect for both plants, trees, animals, land owners and other visitors. You are for example allowed to pick berries, but not to break branches of trees, dead or alive. You may make a fire, but not on a rock and not if it poses a risk of a forest fire.
We are all guests in nature, and must be considerate and responsible toward our surroundings. Do not disturb, do not destroy – that is the basic principle of Sweden's right of public access.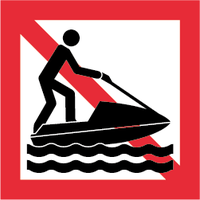 If you are uncertain of what is allowed and what is not, please read more in the links below.
Read more: "Right of public access – a unique opportunity" (PDF)