When you buy a  fishing licence you contribute to the care of the lake and its stock of fish. Together we decide how pleasant our excursions on the lake will be. Please keep the nature clean and bring back all the garbage, and please be careful with fire! If you make a fire, be sure it is extinguished before you leave. It is totally forbidden to make fires on rocks since they may crack from the heat.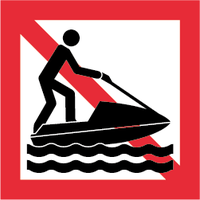 The unique Right of Public Access gives you the opportunity to enjoy the Swedish nature very freely. But with this freedom follows some duties: Don't disturb – don't destroy! Read more about the right-of-public-access.
The fishing care association of Västra Lägern wish you a nice stay on the lake!
Do you have any questions? Please don't hesitate to send an e-mail: vastralagern.fiske@gmail.com